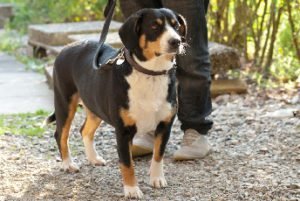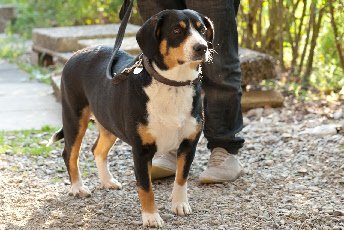 Hello, I'm Shadow (Aisha Princess of Beauty – if you want to be formal). I was born on 6/2/09 to Nathan von Thunstetten and Akai dos Moinhos D'Alvura. I am our Kennel's first dam with my first litter with Rino v d Untergass being born 19/09/11, my second with Binto-Sami vom Grundsteigli on 19/11/12, my 3rd  with Falk vom Kornried on 28/12/13 and my final one with Max von der Auenrüti on 26/09/15. Now I'm retired and being spoilt rotten. I had 22 puppies in total and they have all grown up into fine dogs.
 I took all my breeding tests and passed my ankörung (Swiss breeding test) in April 2011.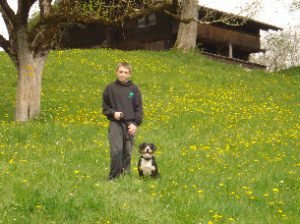 I was asked as part of my Ankörung 'what makes me special?' and that is always a funny question to answer about yourself. I'm the caring one of the pack. The boss says I was born to be a mother and I think she is probably right. I wash the others on a regular basis and make sure everyone's ears are clean – humans included. I love chasing butterflies too or in their absence even specks of dust will be enough for me to gambol round the garden like a spring lamb. 
You can see my litters on the drop down pages under the puppies tab.